Staying true to tradition, Kylie Jenner celebrated her 20th birthday with a bang. While there was no bouncy castle in sight (or a new car or girls' trip to Turks and Caicos for that matter), Kylie still rang in the big 2-0 with things worth Snapchatting and Instagramming. As Entertainment Tonight reports, Kylie's friends and family surprised her with the party following boyfriend Travis Scott's show with Kendrick Lamar in Los Angeles on Wednesday. Here's a mini recap of how the evening went:
1. There was a chocolate fountain.
2. Kylie was depicted in ice sculpture form.
 For dessert, everyone had a piece of Kylie's face.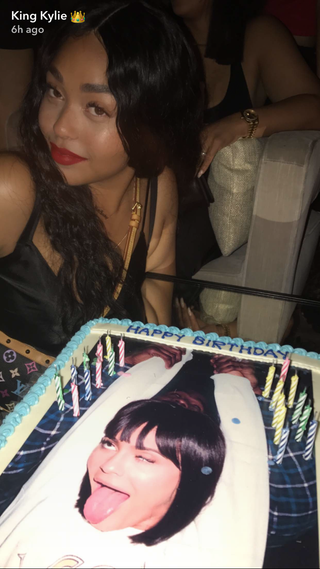 -source via cosmopolitan.com